Coin98 is deploying their wallet on Sei to act as a multi-chain DeFi gateway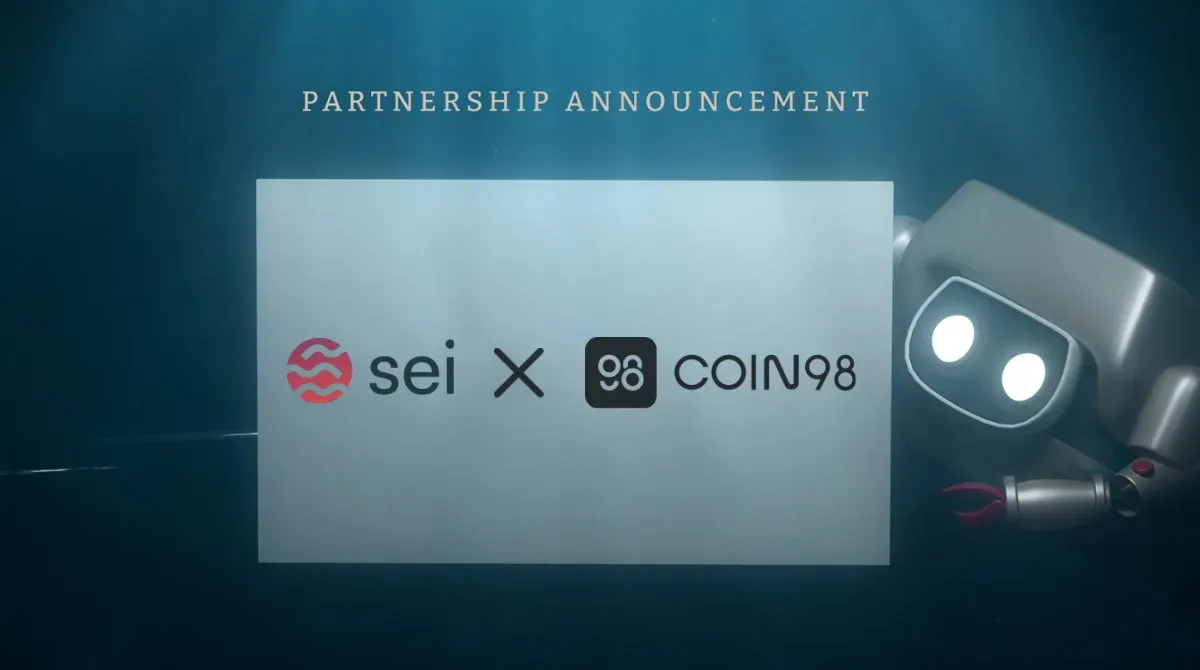 Coin98, a leading multi-chain crypto wallet, and DeFi gateway will be deploying on Sei, the first sector specific L1 and the fastest chain to finality. This integration is designed to seamlessly connect retail users to web3 intuitively and securely.
Coin98 supports over 60 networks, including EVM and non-EVM-based chains, with 6M+ users in over 170 countriezCoin98 is fulfilling untapped demand and enhancing in-demand utilities in the DeFi space, helping people to access DeFi services effortlessly.
This wallet integration will allow Sei users to manage their assets, send and receive tokens, and interact with dapps directly from their wallet. Coin98 will be deploying on the Seinami Testnet, this enables users to familiarize themselves with the wallet UI and grants more UI flexibility for the Sei ecosystem. Upon mainnet launch, both Coin98's mobile app and chrome extension will be available, so users can manage their assets and positions anytime anywhere.
As a pioneer on Sei, Coin98 is eager to work with evolving Dapps to jointly build out and scale the Sei ecosystem.
About Coin98
Coin98 is the #1 crypto super app designed to seamlessly connect a billion users to the crypto world safely and securely. Coin98 offers a comprehensive and trusted ecosystem of essential services to users across the globe, including but not limited to, a non-custodial, multi-chain NFT & cryptocurrency wallet, built-in DEXs, Cross-chain Bridge & DApp Browser, a powerful Terminal, attractive Earn, Gift & Campaign, and more.
About Sei
Sei is the fastest layer 1 blockchain and is committed to providing best-in-class infrastructure to develop and scale DeFi protocols across Web3. Current L1s fall into a barbell distribution with general-purpose chains (ie. Ethereum and Solana) on one end and app-specific chains (ie. dYdX and Osmosis) on the other. Sei explores the middle of this distribution by offering a custom-built DeFi-specific chain. Sei offers both composability and customizability, opening up entirely new design space for protocols building on Sei and unlocking new capabilities and possibilities for all of DeFi.