Kado is integrating with Sei to provide fiat-to-crypto onboarding solutions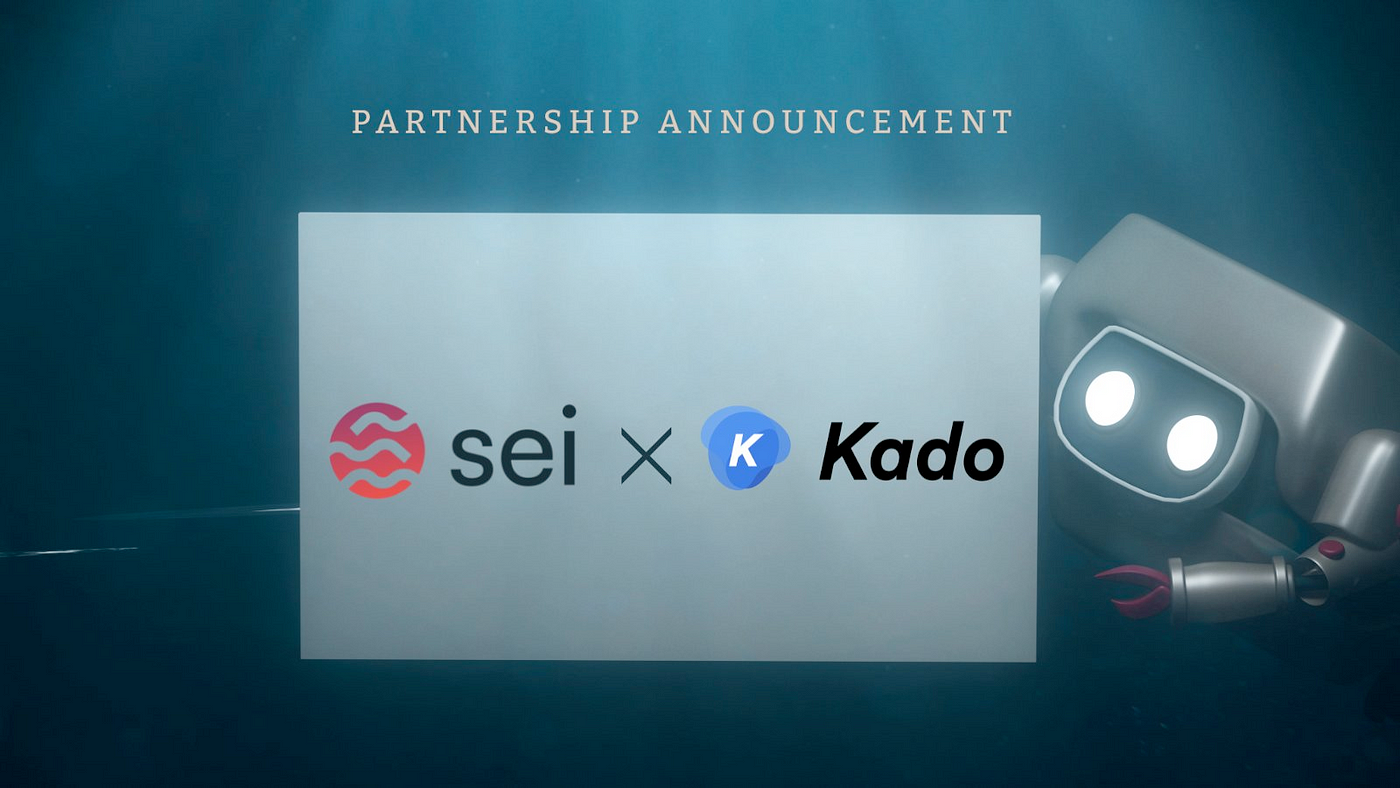 Sei, the first sector-specific L1, is thrilled to announce that Kado is integrating with its ecosystem. Kado will provide a seamless fiat-to-crypto solution for directly onboarding users to Sei dApps. Kado is committed to offering the fastest time-to-wallet and lowest fees for Sei.
What is Kado?
Kado is a web3 payment infrastructure provider, building fiat-to-crypto solutions for seamlessly transferring assets between web2 and web3. Kado aims to solve the two key obstacles preventing mainstream crypto adoption — access and utility.
Access — Current on-ramps and off-ramps are too complicated, costly, and slow. This friction worsens UX and ultimately hinders adoption.
Utility — If crypto = currency, then you should be able to pay with it. Kado closes the gap by driving real-world utility, whether it be in the form of merchant payments, off-ramping to pay bills with crypto, remittances, and more novel use cases.
Kado is laser-focused on building fiat-to-crypto solutions that are fast, reliable, and intuitive. Developers building on Sei will also benefit from this integration by leveraging Kado's SDK/APIs. This will enable users to be directly onboarded to their desired dApp, creating a seamless user experience on Sei.
As Kado aims to meet users where they are on their web3 user journey, they make it super easy for Sei dApps to integrate the Kado flow directly on their front end; with a variety of lightweight integration methods:
Link out experience to Kado's web app
Widget iFrame Integration — implement the Kado On/Off-Ramp directly in your application, so users can stay on your website or mobile app.
API Integration — Implement the Kado payment rails directly into the application's UI/UX, and have control over the user flow, experience, and branding. No Kado branding or widget is necessary.
This integration will lay the foundations for retail adoption, while providing utility for Sei's ecosystem, users, and builders alike.
About Kado
Kado is a technology company that provides web3 payments infrastructure to crypto-based web and mobile applications. Their on/off-ramp-as-a-service can be integrated in less than 10 minutes and enables users to buy or sell digital assets via ACH, Wire Transfer, and with Visa and Mastercard in over 150+ countries. With a focus on accelerating global web3 adoption, Kado is backed by leading crypto investment firms Hashed, Race Capital, Collab+Currency, Republic Capital, and Circle Ventures. Start using Kado today at https://kado.money/.
About Sei
Sei serves as the plumbing for the future financial system — infrastructure to support capital markets, starting with exchanges. Sei is the fastest Layer 1 for exchanges and the fastest chain to finality. Sei has achieved this by optimizing every layer of its tech stack to provide exchanges with an unfair advantage. Most L1s fall into two extremes, general-purpose and app-specific. Sei unlocks a new design space in between as a sector-specific L1. There are currently 60+ teams from Solana, Polkadot, Terra, and NEAR building on top of Sei going into mainnet. The team is backed by Multicoin, Delphi, Tangent, and several MMs like Hudson River Trading, and GSR.