Sei has partnered with KYVE to enable data feed and storage solutions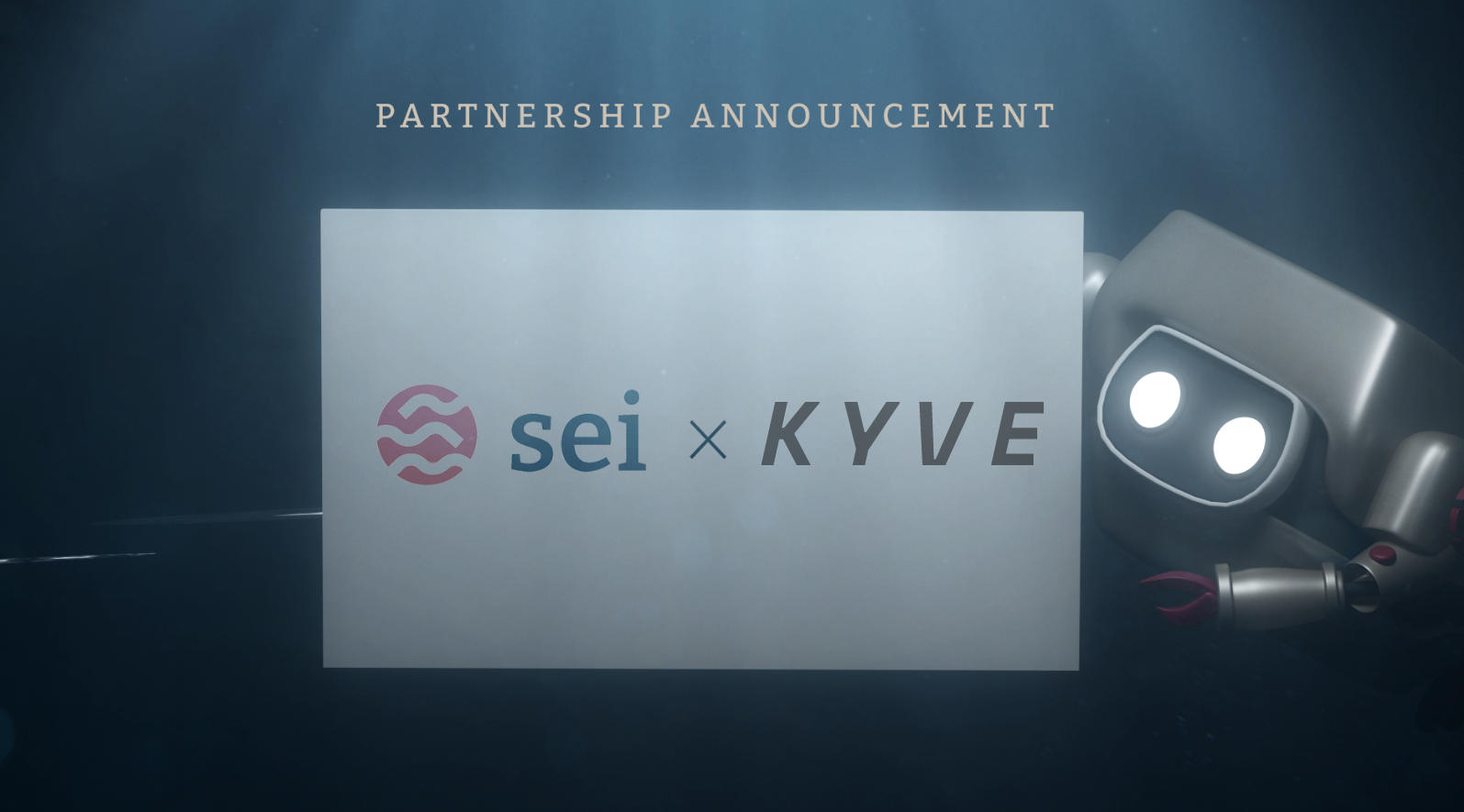 Sei, the fastest DeFi Layer 1 and fastest chain to finality, is partnering with KYVE, a decentralized data lake solution that enables anyone to upload and or access validated and permanently stored data in a streamlined manner.
TL;DR
Like other ultra-fast chains, Sei will produce a lot of on-chain data. KYVE which is a Cosmos-SDK chain, built with Ignite CLI, will help Sei store and scale that data in a decentralized manner, which will later allow for secure and efficient querying, ordering, counting, and access to that data.
KYVE nodes will fetch the publicly available data generated on the Sei blockchain and upload that data onto Arweave for permanent archival. KYVE's validator nodes validate the uploaded data, ensuring that trustless stored information is immutable, validated, and easily retrievable for all Sei users and developers.
What will this partnership enable?
Scalability
KYVE will validate and store public data from the Sei blockchain. This partnership enables Sei to have a scalable data lake that allows for secure and efficient querying and access to raw data while making it available on-demand. For example, Solana is expected to produce the equivalent of 4 Petabytes of data/year at total capacity. Relying on centralized solutions is not an option for Sei; we are fully dedicated to decentralizing every corner of the stack and KYVE will help us achieve this goal.
Immutability
Immutability is often associated with blockchains, and to further secure this aspect, KYVE validators provide crucial data validity. As data flows from Sei to KYVE and Arweave, Sei needs to be 100% sure that the data is valid and available. Therefore, Sei sees KYVE and Arweave as complementary: while KYVE provides reliable data validity, Arweave, in contrast, focuses on data availability (replicability). This solution guarantees that data have not been tampered with.
Availability
Data gathered by KYVE will be stored onto Arweave which is a new type of storage that backs data with sustainable and perpetual endowments, allowing users and developers to store data. To further describe the achieved availability, on top of the core Arweave protocol lives the Permaweb, which is a global, permanent web of pages and applications that live forever. Data going through KYVE's data lake is also easily accessible, enabling developers to either access it directly via Arweave, or KYVE's own indexing solution, WARP.
About Sei Labs
Sei Labs is a contributor to the open-source Sei blockchain, the fastest Layer 1 for trading. Sei's unique chain-level optimizations enable decentralized exchanges and trading apps to offer the best user experience with modern performance and scalability. The Sei Labs team is composed of industry veterans from Goldman Sachs, Databricks, Robinhood, Google, and Nvidia.
Twitter | Discord | Telegram | Website | Docs
About KYVE
KYVE, the Web3 data lake solution, is a protocol that enables data providers to standardize, validate, and permanently store blockchain data streams. By leveraging permanent data storage solutions like Arweave, KYVE's Cosmos SDK chain creates permanent backups and ensures the scalability, immutability, and availability of these resources over time.
KYVE's network is powered by decentralized uploaders and validators funded by $KYVE tokens and aims to operate as a DAO in the near future. This past year KYVE has gained major support, currently backed by top VCs, including Hypersphere Ventures, Coinbase Ventures, Distributed Global, Mechanism Capital, CMS Holdings, IOSG Ventures and blockchains such as Arweave, Avalanche, Solana, Interchain, and NEAR.