Sei has partnered with Leap to further improve wallet accessibility for the Sei ecosystem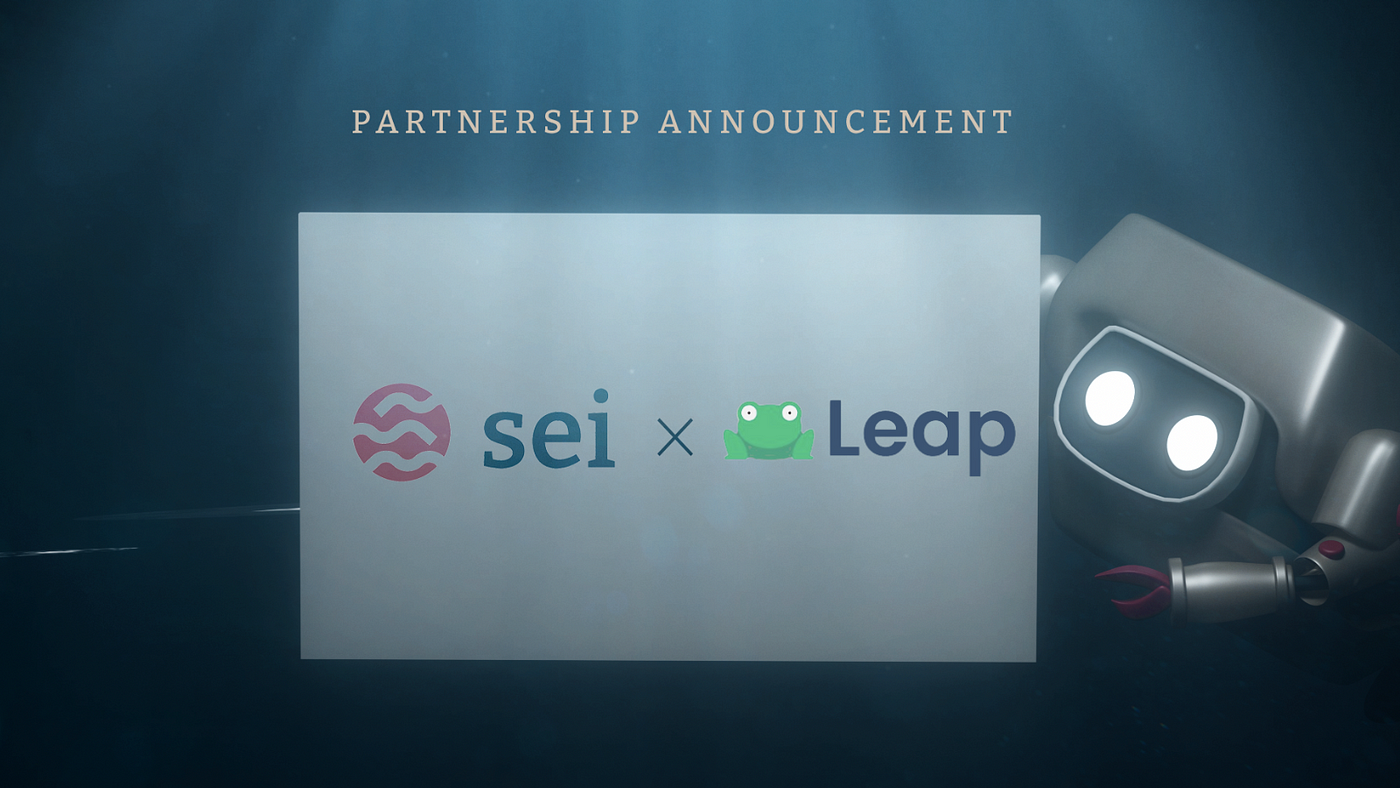 Leap, the super wallet for Cosmos, will be building on Sei, the fastest layer 1 blockchain, to improve user experience and wallet accessibility on Sei. This pairing will natively integrate Leap Wallet into the Sei ecosystem, giving users more flexibility in managing their assets and interacting with protocols and dapps building on Sei.
The Sei chain will be natively integrated with Leap. This integration with significantly simplify the wallet set-up process for new users on Sei. Users will no longer be required to manually add wallet extensions to interact with the Sei chain, instead, users will simply select Sei from Leap's list of available chains. Leap will be deploying their wallet on the Seinami Incentivized Testnet, giving participants a new tool to complete testnet missions and help to secure the network. This integration aims to simplify asset management on Sei and across Cosmos.
About Leap
Leap is a non-custodial super wallet for Cosmos chains that allows users easy access to dApps, staking, DeFi, NFTs, social & more from one easy-to-use browser extension (and mobile apps that are coming soon). Meaning, that you can send, swap, stake, and vote on governance proposals in the simplest & safest way. You can also connect your Ledger with Leap for added security. Install & witness the power of the super wallet on Cosmos.
About Sei
Sei is the fastest layer 1 blockchain and is committed to providing best-in-class infrastructure to develop and scale DeFi protocols across Web3. Current L1s fall into a barbell distribution with general purpose chains (ie. Ethereum and Solana) on one end and app-specific chains (ie. dYdX and Osmosis) on the other. Sei explores the middle of this distribution by offering a custom-built DeFi-specific chain. Sei offers both composability and customizability, opening up entirely new design space for protocols building on Sei and unlocking new capabilities and possibilities for all of DeFi.