Sei has partnered with Multichain to provide interoperability infrastructure for Sei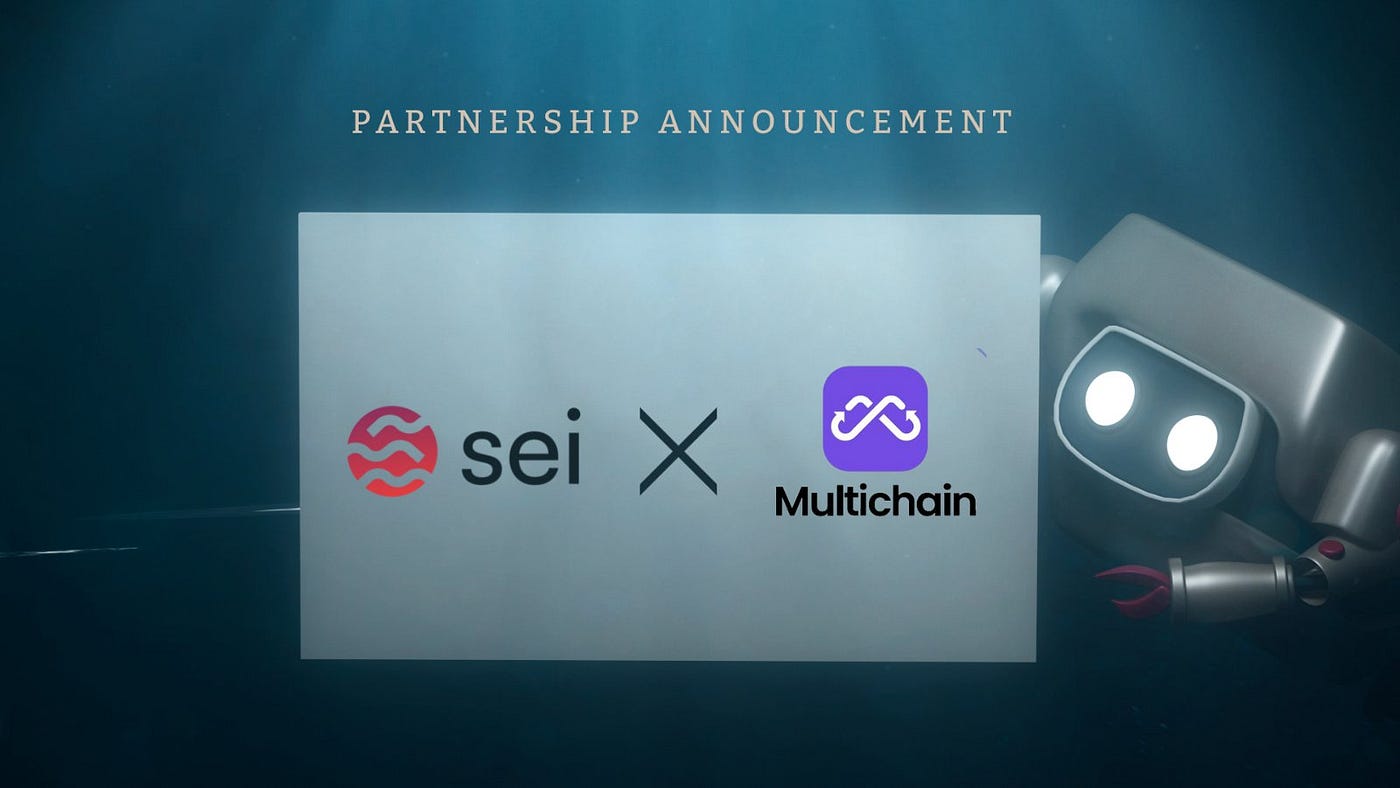 Sei is thrilled to announce that it will be integrating with Multichain, the cross-chain router protocol, to provide interoperability infrastructure for Sei. This partnership will enable users on Sei to transfer assets or to call smart contracts via cross-chain messaging. Plugging into Multichain's growing network of 65 chains will provide Sei with access to thriving communities across web3.
Multichain is a cross-chain router protocol that envisions itself as the ultimate router for Web3. Multichain boasts a network of 65 chains, including Avalanche, Ethereum, NEAR, Polygon, and BNB, supporting over 2,000 tokens. Since it launched in 2020, Multichain has bridged nearly $90B in assets. Multichain is committed to developing applications that serve to connect Web3. Besides cross-chain asset bridging, they also offer generalized cross-chain messaging via anyCall v6 and anyCall NFT bridging.
What does this integration enable?
Cross-Chain Asset Bridging
Generalized Cross-Chain Messaging
Cross-Chain NFT Bridging
About Multichain
Multichain was born as Anyswap on the 20th of July 2020 to service the clear needs of different and diverse blockchains to communicate with each other. Each blockchain has its own unique services that it provides, its own community, and its own development ecosystem. The solutions developed by Multichain allow almost all blockchains to inter-operate. There is no restriction to Ethereum-like chains, different Layer 2 chains requiring finality to Ethereum, or a network of Parachains (e.g. Moonbeam), Bitcoin types of chain, or COSMOS chains. These are either now all integrated, or on course for integration. With support for all ECDSA and EdDSA encrypted chains, Multichain is almost universally applicable as an interoperable layer.
About Sei
Sei serves as the plumbing for the future financial system — infrastructure to support capital markets, starting with exchanges. Sei is the fastest Layer 1 for exchanges and the fastest chain to finality. Sei has achieved this by optimizing every layer of its tech stack to provide exchanges with an unfair advantage. Most L1s fall into two extremes, general-purpose and app-specific. Sei unlocks a new design space in between as a sector-specific L1. There are currently 60+ teams from Solana, Polkadot, Terra, and NEAR building on top of Sei going into mainnet. The team is backed by Multicoin, Delphi, Tangent, and several MMs like Hudson River Trading, and GSR.