Sei is partnering with Frontier to provide seamless cross-chain wallets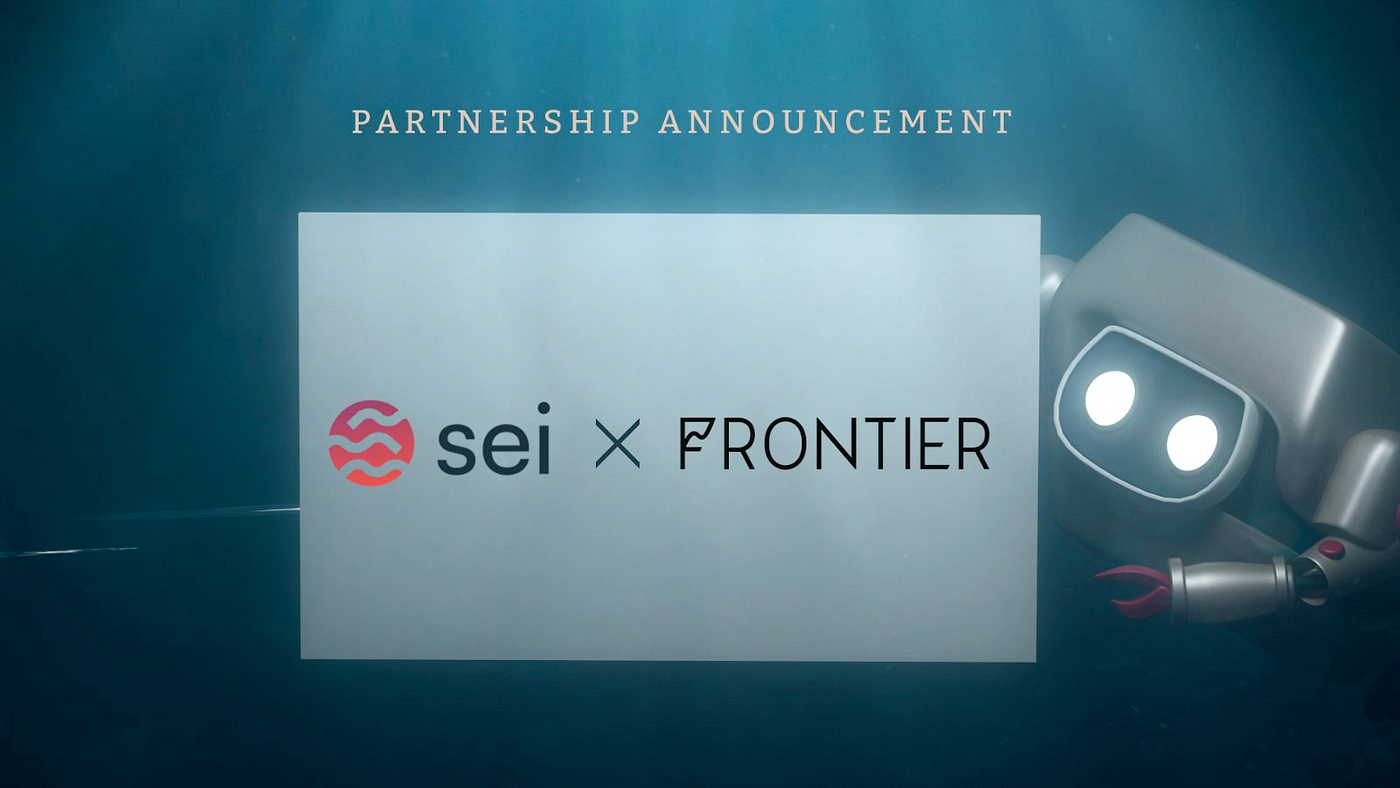 The Sei team is thrilled to announce our partnership with Frontier, a multi-chain, non-custodial DeFi wallet where you can transact, swap, and invest in tokens and NFTs. This partnership will also enable Sei users to securely manage their assets anywhere via Frontier's mobile app or Chrome extension. Frontier's multi-chain capabilities will allow their existing users from L1s, such as Avalanche, Polygon, and Arbitrum, to seamlessly integrate into the Sei ecosystem.
Frontier is a leading wallet for cross-chain power users and entry-level users alike. With its support for EVM-compatible, Cosmos, Near, Polkadot, and more ecosystems, Frontier makes switching between chains seamless and eliminates the need to maintain multiple apps and wallets across chains.
Frontier Wallet will soon launch their Chrome browser extension with support for over 40+ chains and hardware wallets from Trezor and Ledger. This will give Sei users granular and intuitive access to wallet permissions and potential fraud detection.
Sei is committed to creating the best UX for users and traders. This partnership will enable the quick and painless migration of users and assets from other L1 ecosystems to Sei.
About Frontier
Frontier is a multi-chain, non-custodial DeFi wallet where you can buy, store, transact, swap, and invest in tokens and NFTs. Using your Frontier Wallet, you can easily earn passive income on your crypto by staking or supplying assets in DeFi apps. The Frontier Wallet offers a secure interface that lets users easily access a range of DeFi features with direct connectivity with dApps across chains.
Using Frontier, users can also track wallets, collect & manage NFTs and get push notifications on any transactions. Adding more chains and simplifying access to Web3, Frontier Wallet aims to make DeFi more accessible for the next billion users.
Website | Twitter | Telegram | Discord | iOS | Android | Browser Extension | Support
About Sei
Sei is the fastest layer 1 blockchain and is committed to providing best-in-class infrastructure to develop and scale DeFi protocols across Web3. Current L1s fall into a barbell distribution with general purpose chains (ie. Ethereum and Solana) on one end and app-specific chains (ie. dYdX and Osmosis) on the other. Sei explores the middle of this distribution by offering a custom-built DeFi-specific chain. Sei offers both composability and customizability, opening up entirely new design space for protocols building on Sei and unlocking new capabilities and possibilities for all of DeFi.