Sei Integrates Plaid to Accelerate Web3 Startups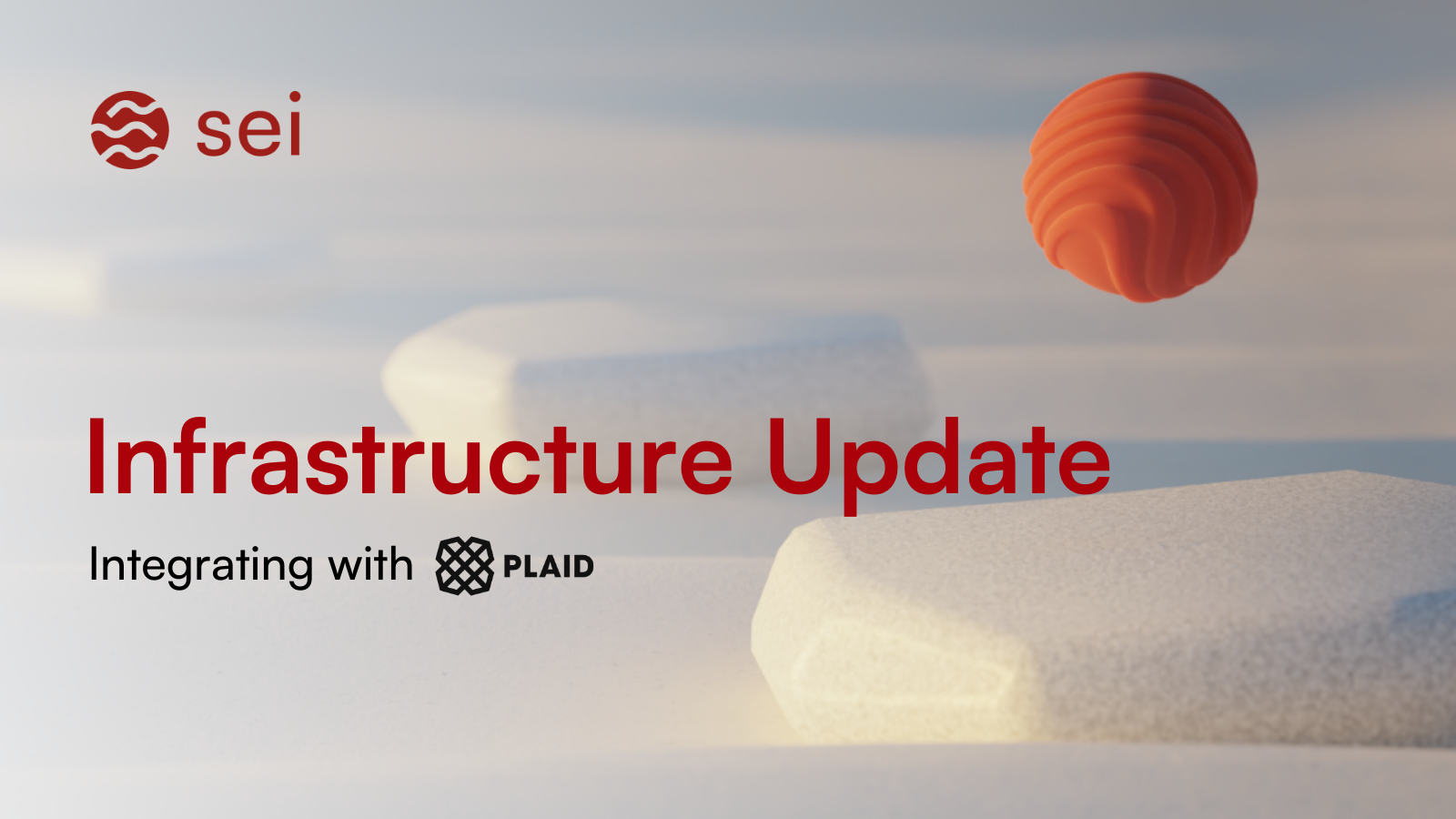 Sei Labs, a contributor to the open-source Sei blockchain, has now integrated Plaid, the leading financial data network to accelerate the growth of Web3 startups in the Sei ecosystem, while lowering fraud and risk.
Sei's integration with Plaid empowers Sei developers with access to leading anti-fraud tools including Plaid Identity Verification, and Monitor, a global watchlist and AML screening solution. With a footprint that spans over 12,000 financial institutions across the US, Canada, UK, and Europe, Plaid's data network powers many of the tools that people use to manage their financial lives today. Sei is at the forefront of a fintech revolution that is reshaping the contours of global finance and payments through blockchain innovation.
Since its launch in August, Sei stands out as the most reliable, fastest, and highly performant Layer 1 blockchain, boasting the highest rate of successful transactions among popular blockchains. Sei has demonstrated its credentials as the fastest blockchain with a remarkable time-to-finality of just 390ms, underscoring Sei Lab's commitment to efficiency and innovation.
This marks a major milestone in true institutional adoption of highly performant blockchains. Sei is uniquely positioned to provide exchange infrastructure that powers payments and exchanges worldwide. By leveraging Plaid's anti-fraud suite of products, Sei can accelerate its mission to provide global infrastructure for frictionless asset exchanges, anytime and anywhere, with speeds that rival the blink of an eye.
"For blockchain to succeed you need normal people coming to use the blockchain. Normal people come on if there are killer applications for them to use," said Sei Labs co-founder Jayendra Jog. "And killer applications only come once you set up the right guardrails for developers to come, and Plaid is one example of these guardrails."
How Sei will be leveraging Plaid:
Through this integration, projects building on Sei can now leverage Plaid's anti-fraud solutions during user onboarding. .
Plaid Identity Verification offers the most expansive coverage in the industry, verifying over 16,000 ID document types in over 200 countries and territories. Through ID document verification, liveness checks, risk analysis, Plaid Identity Verification helps companies you fight fraud and handle KYC requirements.
Monitor is Plaid's global AML watchlist and PEP list screening solution. Monitor automates AML compliance with daily scans against the most up-to-date government and PEP lists, proprietary data pipeline and international name matching algorithms to lower false positives, and a compliance CRM to make reviews and audits easier.
About Sei Labs
Sei Labs is a contributor to the open-source Sei blockchain, the fastest Layer 1. Sei's unique chain-level optimizations enable decentralized exchanges and trading apps to offer the best user experience with modern performance and scalability. The Sei Labs team is composed of industry veterans from Goldman Sachs, Databricks, Robinhood, Google, and Nvidia.