Sei to Sponsor Tokyo Web3 Summer Hackathon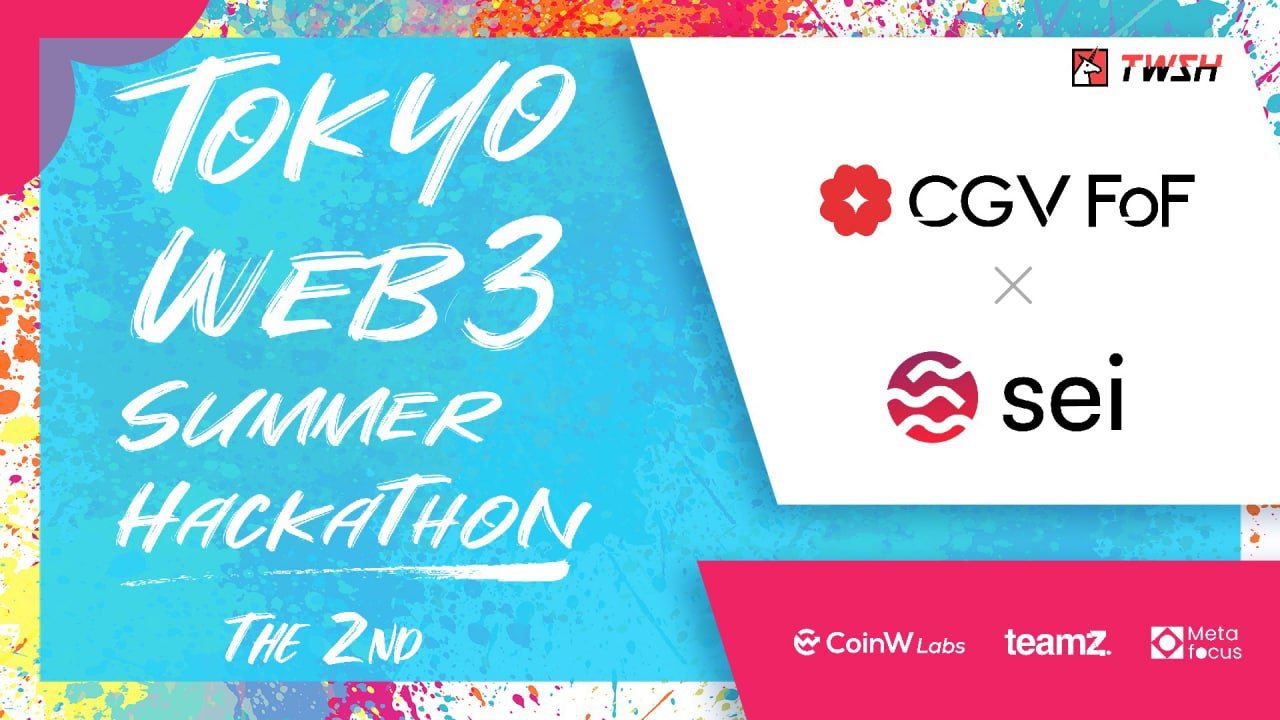 Sei Labs, a contributor to the open-source Sei blockchain, has announced its sponsorship and participation in the Tokyo Web3 Summer Hackathon (TWSH), which will take place from May to September 2023. The event is set to bring together some of the most innovative minds in the Japanese Web3 ecosystem to be supported by experts in Japan including NTT DOCOMO, Sony, and Softbank.
Supporting Japanese Builders and Projects
Sei's participation in the TWSH is aimed at supporting Japanese builders and projects looking to leverage Sei's innovative tech stack. The event will provide Sei with an exciting opportunity continue to develop its presence within the region and engage with like-minded industry practitioners. Sei hopes to support & enable outstanding talents and teams in the Web3 field and assist them globally in jointly exploring the enormous development space of Web3. Sei's latest investment round demonstrated a clear emphasis on the Asian market, and the company is presently in the process of appointing a country lead for Japan to strengthen its expansion efforts.
Emphasizing Sustainability and Development Capabilities
The TWSH hackathon activity differs from previous industry hackathon events in that it emphasizes the sustainability and development capabilities of projects in addition to development capabilities. Therefore, the contest is expected to last for up to six months. The construction and development of the Web3 ecosystem is not something that can be done overnight, and it is hoped that, with a more responsible examination and more patient support, the best projects can be discovered and assisted globally.
Diverse Range of Tracks
The second Japan Web3 Hackathon will cover popular Web3 tracks such as blockchain infrastructure, DeFi, GameFi, Metaverse, NFT, and SocialFi. In addition, it will place emphasis on innovative trends such as encrypted AI fusion, innovative stablecoins, DePIN (decentralized physical infrastructure network), Soul Binding Tokens (SBT), completely on-chain games, and new social applications.
Schedule of the Competition
From April to June during the event, project registration, screening and review, Demo Day exhibitions (Tokyo Toramagashi), online preliminaries, and excellent project roadshows will be held sequentially. The award ceremony will be held in Japan in September.
Looking Forward
Sei's sponsorship of the TWSH demonstrates the company's commitment to supporting innovation in the Web3 ecosystem globally. By collaborating with other leading institutions and Web3 industry practitioners, Sei aims to support Japanese builders and projects and help them take advantage of Sei's innovative tech stack. With a diverse range of tracks and a focus on sustainability and development capabilities, the TWSH promises to be an exciting event that will provide a platform for the best Web3 projects to showcase their innovations.
Moving forward, Sei is committed to extending its collaboration with the Tokyo Web3 hackathon, exploring avenues like hosting combined online and offline technical workshops, networking events, and industry conventions. The goal is to bolster the growth and practical application of blockchain technology in Tokyo and worldwide.
About Sei Labs
Sei Labs is a contributor to the open-source Sei blockchain, the fastest Layer 1 for trading. Sei's unique chain-level optimizations enable decentralized exchanges and trading apps to offer the best user experience with modern performance and scalability. The Sei Labs team is composed of industry veterans from Goldman Sachs, Databricks, Robinhood, Google, and Nvidia.