vDEX Joins Forces with Sei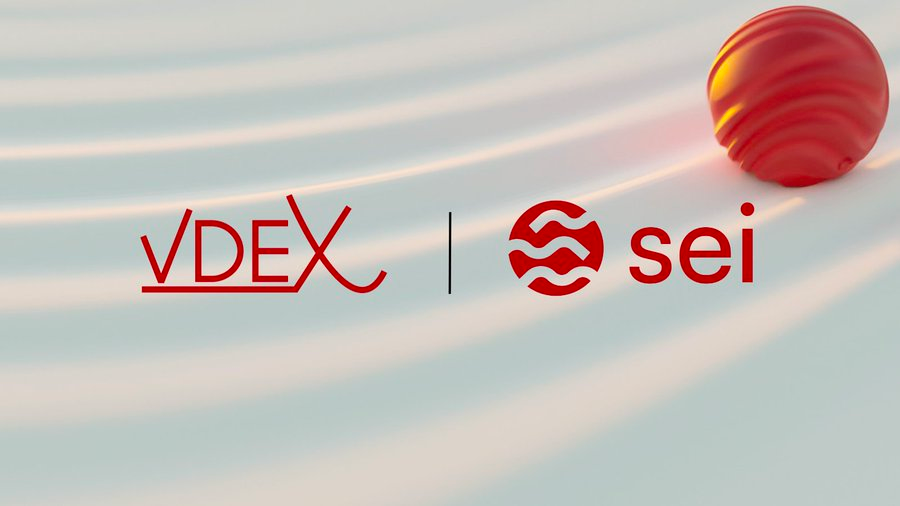 In a monumental collaboration, vDEX—a one-stop platform for decentralized derivatives trading—is building on the Sei blockchain, elevating the standards of decentralized trading.
About vDEX
vDEX is at the forefront of the world of decentralized derivatives trading. Their platform:
Pioneers perpetual options, a potent tool for all traders from institutional to beginners.
Offers a comprehensive range of trading tools, including swaps, perps, options, and structured products.
Is crafted by derivatives veterans to ensure a seamless trading experience.
Aims to unlock high-performance decentralized derivatives trading, all powered by the advanced capabilities of Sei.
Why Sei is the Perfect Match
Sei's transformative features provide an impeccable backbone for vDEX's offerings:
Speed: Sei's sub-second transaction finality introduces lightning speed to the world of trading, enabling rapid execution and settlements.
Integrity: Sei's revolutionary approach to preventing front-running, via frequent batch auctions, ensures unparalleled trading transparency and fairness.
Reliability: Sei's architecture ensures zero downtime, offering vDEX continuous and uninterrupted access to the DeFi landscape.
The synergy between Sei's fast and ethical practices and vDEX's advanced trading tools forms a formidable combination for derivatives trading.
vDEX's Vision within the Sei Ecosystem
vDEX seeks to fill revolves around sophisticated derivatives trading. vDEX recognizes a vast potential to introduce an array of innovative trading tools and products to cater to the Sei community's diverse trading needs, such as:
Swaps
Perpetual futures
Perpetual options
Dual investment
Margin trading
These offerings will cater to complex trading strategies and risk management needs, ensuring Sei's capabilities expand into new and exciting territories.
In Conclusion
As vDEX builds its innovative platform atop the robust Sei blockchain, we stand at the cusp of a new age in decentralized derivatives trading. This collaboration promises to redefine the boundaries of what's possible in the trading realm, and we invite you to be part of this groundbreaking journey.